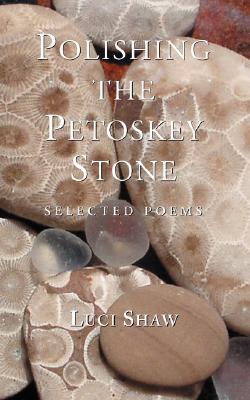 Polishing the Petoskey Stone
Selected Poems
Paperback

* Individual store prices may vary.
Description
"Luci Shaw is someone who knows the world-the oldest definition of a poet. Her animating intelligence descends into the concrete facts of our existence to discover the divine force that shapes the world and maintains its being. Her poetry recapitulates that intimate naming by which man defines himself-the first role God assigned to the human creature." Harold Fickett, author of The Holy Fool "Longtime readers of these poems will renew old acquaintances and pick up a sheaf of new friends besides. New readers will welcome her gifts of Word-crafted icons by which we behold the Glory, see the Holy." Eugene H. Peterson "Polishing the Petoskey Stone is a wonderful compilation of many of the richest of Luci Shaw's poems, both old and new. It's wonderful to see growth in her understanding of the joys and tragedies of life as they can be expressed in poetry. I sense a new, and perhaps harsher, view of reality which is always redeemed by the never failing love of God." Madeleine L'Engle, author of A Wrinkle in Time Luci Shaw is the author of many books, including God in the Dark, Listen to the Green, and Writing the River. A speaker, teacher, poet, editor, and writer, she lives in Bellingham, Washington.
Regent College Publishing, 9781573832434, 288pp.
Publication Date: February 14, 2003