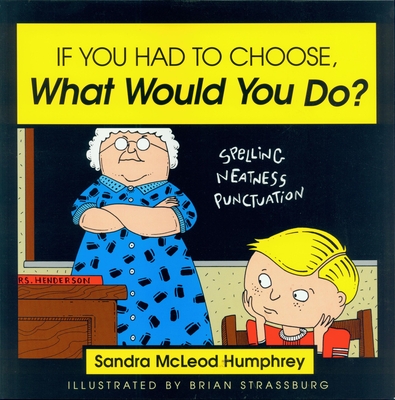 If You Had to Choose, What Would You Do?
Paperback

* Individual store prices may vary.
Description
Is is wrong to sneak into the movies if your big brother says it's okay? If "everybody" is cheating on the math test, shouldn't you, too? What if telling the truth gets your best friend in trouble?

It's never too early for us to begin talking to our children about values and helping them define and clarify their code of moral conduct. This is a great way for them to build self-confidence in their ability to work through everyday problems! The 25 situations presented here and the thought-provoking questions at the end of each scenario have been developed to help you talk to your child about social and moral issues in a natural and nonthreatening way. What an entertaining way to learn vital life skills!
Prometheus Books, 9781573920100, 115pp.
Publication Date: October 1, 1995
About the Author
Sandra McLeod Humphrey (1936-2012) a former clinical psychologist, was a writer and a consultant for the Heroes & Dreams Foundation, which provides character education materials to grades K–8 throughout North America. She was the author of three highly praised books called Hot Issues, Cool Choices; If You Had to Choose, What Would You Do? and Dare to Dream! as well as many other books focused on moral education for children.