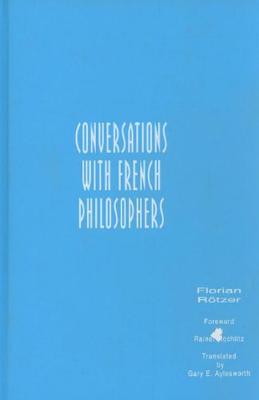 Conversations with French Philosophers (Hardcover)
Humanity Books, 9781573924450, 109pp.
Publication Date: November 1, 1995
* Individual store prices may vary.
or
Not Currently Available for Direct Purchase
Description
The volume consists of interviews with eight contemporary French philosophers. The main issue of discussion is how contemporary French philosophy is received in Germany, particularly by thinkers such as Jürgen Habermas, who tend to characterize the French as "irrationalist." The charge of irrationalism is provoked by two aspects of contemporary French though: its preoccupation with the texts of Nietzsche and Heidegger (both of whom are tainted by an association with the National Socialism), and the tendency to "aestheticize" philosophy by dissolving discursive identities into radical pluralities. The charge against the French is answered directly by the the theorists interviewed here. They point out that the non-rational is not necessarily "irrational," and that the non-rational is discovered when reason seeks its own grounds or limits. The emergence of the non-rational in philosophy is thus a consequence of reason itself, whose destiny, as Kant says, is to find limit and definition in its other.

The interviews in this volume are accessible to readers at all levels. They are particularly helpful in clarifying some of the least understood aspects of French thought, and do so in a manner that is simple, direct, and jargon-free. The book will be especially valuable to those interested in philosophy, literary theory, aesthetics, political theory, and sociology.
Advertisement