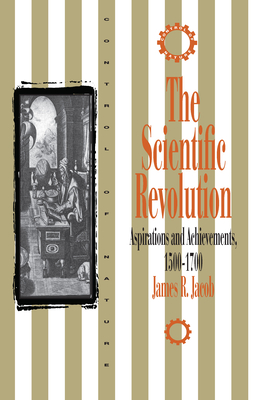 The Scientific Revolution: Aspirations and Achievements, 1500-1700 (Paperback)
Aspirations and Achievements, 1500-1700
Humanity Books, 9781573925464, 166pp.
Publication Date: March 1, 1998
* Individual store prices may vary.
or
Not Currently Available for Direct Purchase
Description
An introduction to a large and complicated subject, which has come to be called the Scientific Revolution, this book refers to the fundamental changes in our understanding of the natural world that occurred in the sixteenth and seventeenth centuries. These changes led to a rejection of ancient and medieval thinking about the universe in favor of the new thinking that gave birth to modern science.
Professor Jacob does not pretend to tell the whole story of this momentous transformation, which is perhaps more important than any other in modern history. But he does highlight and survey what are often considered to be the six principal developments associated with this shift from old to new science. The six changes are: first, the abandonment of an ancient Greek picture of an earth-centered universe and its replacement by the modern picture of a solar system surrounded by an enormous universe; second, the gradual rejection of the Aristotelian binary physics in favor of the modern physics of universal forces; third, a medical revolution that culminated in the discovery of the circulation of the blood, and put animal (and human) physiology on a new foundation; fourth, the shift from an Aristotelian theory of knowledge to a modern skepticism; fifth, the development of new methods for establishing scientific certainty; and, finally, the founding of the world's first national, government-sponsored scientific societies for promoting research, spreading scientific knowledge, and stimulating inquiry.
About the Author
James R. Jacob is a professor of history at John Jay College, City University of New York.
Advertisement