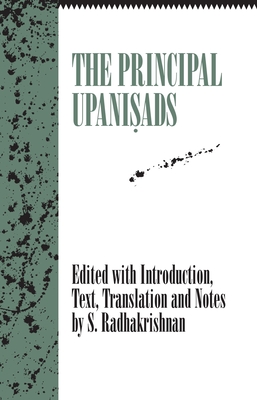 Principle Upanisads (Paperback)
Humanity Books, 9781573925488, 958pp.
Publication Date: March 1, 1992
Description
The Upanisads, the basic philosophical texts of Hinduism, represent the height of Vedic philosophy. Many of the older Upanisads can be dated in the eighth and seventh centuries BCE. This newly reissued scholarly work by S. Radhakrishnan, first published in 1953 and long out of print, contains in full the classical Upanisads, those commented on or mentioned by the eighth-century Indian philosopher Shankara. The Sanskrit text, transliterated into Roman script, is followed, verse-by-verse, with an English translation. The volume also includes a commentary on the argument, notes on the vocabulary, and a very detailed introduction by Dr. Radhakrishnan.
About the Author
Sarvepalli Radhakrishnan (1888-1975) was an Indian philosopher and statesman who served as the president of India from 1962 to 1967 and as the nation's first vice president from 1952 to 1962. Prior to his political career, he was the chairman of the United Nations Educational, Scientific and Cultural Organization (UNESCO). An educator by profession, he held many university positions in India and also at the University of Oxford in England (1936-1952). As one of India's most distinguished twentieth-century scholars of comparative religion and philosophy, he was influential in shaping the understanding of Hinduism, in both India and the West. He was awarded the Templeton Prize posthumously. Radhakrishnan's other published works include Indian Philosophy (1923-27), The Philosophy of the Upanishads (1924), An Idealist View of Life (1932), Eastern Religions and Western Thought (1939), and East and West: Some Reflections (1955).
Advertisement