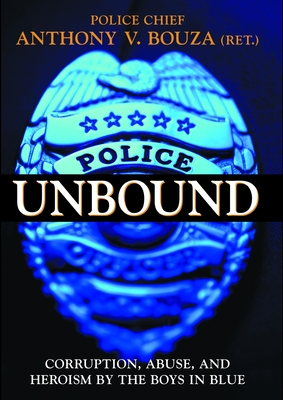 Police Unbound
Corruption, Abuse, and Heroism by the Boys in Blue
Hardcover

* Individual store prices may vary.
Description
Former chief of police in Minneapolis and commander of the Bronx police force Tony Bouza pulls no punches in this blunt, candid assessment of police culture. Emphasizing the gap between the average citizen's perception of police work and the day-to-day reality of life as a cop, Bouza reveals the inner dynamics of a secretive, fraternal society that will do almost anything to protect itself. The strong bonds of loyalty among police both inspire individual acts of heroism in the face of danger but also repress full disclosure of the truth when corruption or abuse of power are suspected, says Bouza. Young rookies are quickly molded by the unspoken rules and the code of silence that govern a cop's professional life, and they soon learn that physical but not moral courage is expected.
Bouza evaluates sweeps, roundups, sting operations, the controversial practice of racial profiling, and the politics of law enforcement. He critically examines the excesses, abuses, and corruption of the New York, Los Angeles, and Minneapolis police forces, among others, offering insights into what went wrong in the infamous Louima and Diallo cases.
But his most telling criticism is not directed against the police per se but against our society's ruling elites and the middle class, who give police the unmistakable message that the underclass must be kept down and property owners protected at all costs. He charges that the heart of the problem of both crime and police abuse in America is our tacitly accepted class structure separating the privileged from the poor, and along with it the systemic racism that society as a whole is not yet willing to face. Bouza concludes his critique on a positive note with straightforward proposals on how to make the police more ethical and effective.
This controversial, eye-opening book by a veteran insider exposes a reality that TV cop shows never portray and raises serious moral questions about class and race.
Prometheus Books, 9781573928779, 303pp.
Publication Date: April 1, 2001
About the Author
Anthony V. Bouza (Minneapolis, MN), a thirty-six-year veteran police officer, is the former chief of police in Minneapolis and commander of the Bronx police force, as well as the author of seven books, including the critically acclaimed "The Police Mystique."
or
Not Currently Available for Direct Purchase