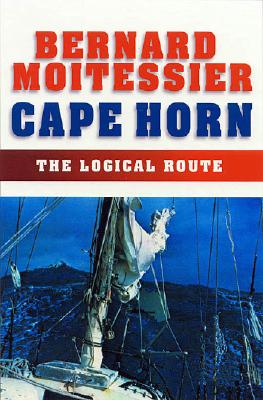 Cape Horn (Paperback)
The Logical Route: 14,216 Miles Without Port of Call
Rowman & Littlefield Publishers, 9781574091540, 251pp.
Publication Date: January 1, 1979
* Individual store prices may vary.
Description
This is the story of Bernard and Francoise Moitessier's honeymoon voyage aboard Joshua, sailing from Europe to the islands of the Pacific and back by way of Cape Horn, the "logical route," because it was the fastest. Setting out from Tahiti, they make their way through the Roaring Forties, iceberg territory, and the relentless gale-force winds of the higher latitudes. They owe their survival to careful preparation, superior seamanship, and their sens of harmony with Joshua and the sea. Cape Horn is also the tale of how Joshua, Moitessier's dream boat, became a reality, and how he recovered from the disaster of losing his previous boat--which he himself had built--to pursue his great love: sailing the world's oceans.
About the Author
Bernard Moitessier was one of the world's great small-baot sailors. He wrote four other books, all classics of nautical literature. Sailing to the Reefs was Moitessier's first book. The Long Way covered the famous Golden Globe race that he abandoned to "save [his] soul." A Sea Vagabond's World is a practical book and Tamata and the Alliance, finished shortly before his death in 1994, is the magnificent autobiography of this uncommon man.