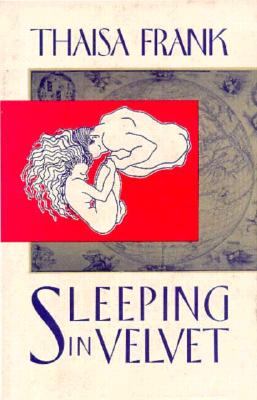 Sleeping in Velvet (Paperback)
Black Sparrow Press, 9781574230437, 250pp.
Publication Date: September 1, 1997
* Individual store prices may vary.
Description
A Brief History of Camouflage, Thaisa Frank's critically acclaimed first fullscale collection of stories, established her reputation as one of those writers with a special gift for exploring the dreamlike abyss of distances, discontinuities and attractions across which contemporary relationships are negotiated. "This collection of stories", suggested Small Press Magazine, "brilliantly examines the detachment within intimacy which seems to plague men and women today".
Frank's examination of the blurred lines between enchantment and illusion develops new magic-realist resonances in this second collection, which contains twenty-three stories as well as a novella -- all new writing, and all once again "oddly beautiful, hallucinatory, mysterious" (The Review of Contemporary Fiction) in its subtle calibration of the inner spaces and silences separating people, and the haunting undercurrents of feeling that hold them together.
In the concluding novella, The Map Maker, those undercurrents exert an especially powerful tow, washing up a lost cargo of familial misunderstandings. Frank turns over objects left behind by the dead, bequeathed to the living to be stored in memory's "ambivalent archives".
or
Not Currently Available for Direct Purchase