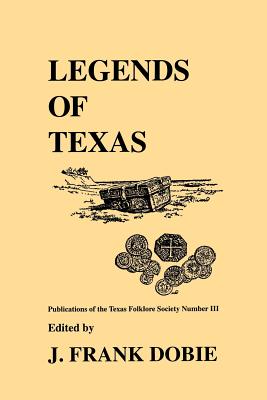 Legends of Texas (Paperback)
University of North Texas Press, 9781574410938, 296pp.
Publication Date: June 1, 2000
* Individual store prices may vary.
Description
This Publication of the Texas Folklore Society has been the standard work on the subject. Included are fascinating folk narratives of buried treasure and lost mines; legends of the supernatural; legends of lovers; pirates and pirate treasure in legend; legendary origins of Texas flowers, names, and streams. Over one hundred legends are included as they were recorded by more than twenty-five folklore collectors from every part of Texas.
About the Author
J. Frank Dobie (1888–1964) was an American folklorist, writer, and newspaper columnist best known for many books depicting the richness and traditions of life in rural Texas. In 1922, he became secretary of the Texas Folklore Society and held the post for 21 years.