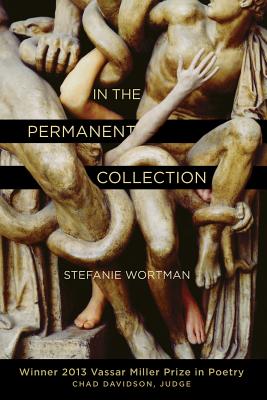 In the Permanent Collection (Vassar Miller Prize in Poetry #21)
Paperback

* Individual store prices may vary.
Description
Winner of the Vassar Miller Prize in Poetry, 2013.

Trying to make sense of a disordered world, Stefanie Wortman's debut collection examines works of art as varied as casts of antique sculpture, 19th-century novels, and even scenes from reality television to investigate the versions of order that they offer. These deft poems yield moments of surprising levity even as they mount a sharp critique of human folly.

"These poems seem haunted by a mostly nameless melancholia. In The Permanent Collection, however, turns its grim geography of prisons, mortuaries, and tawdry suburbs into something close to classical elegy. 'In sunken rooms,' Wortman writes, 'on scratchy rugs, maybe we've never known happiness.' It's that 'maybe'—the smart hedge—that renders her poems complex, often beguiling, but never without a gesture of redemption. This should be part of any serious poet's permanent collection."—Chad Davidson, author, The Last Predicta and judge

From "Long Occupation"

I was naïve of foreign affairs in the Four
Seasons bar when a Swiss knife maker
assured me of the coming war. . .
University of North Texas Press, 9781574415544, 80pp.
Publication Date: April 4, 2014
About the Author
STEFANIE WORTMAN was born in Kansas City. She earned an master's of arts degree from Boston University and a doctorate from the University of Missouri. Her poems and essays have appeared in the Yale Review, Antioch Review, Boston Review, Southwest Review, and other publications. She currently lives in Rhode Island.