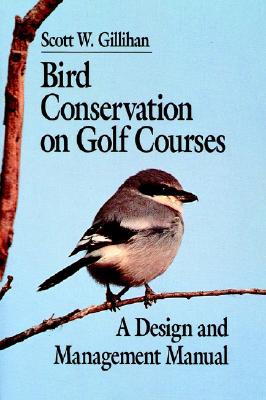 Bird Conservation on Golf Courses (Paperback)
A Design and Management Manual
Wiley, 9781575041131, 352pp.
Publication Date: November 15, 1999
* Individual store prices may vary.
Description
"Golf courses and course design ate for more than golfers; good courses attract birds for the enjoyment of all. Scott Gillihan shows how to effectively create and manage courses that contribute to bird conservation."--Richard M. DeGraaf, Chief Research Wildlife Biologists, USDA Forest Service

"Golf courses are habitat for birds. Scott Gillihan does a superb job describing the bird management possibilities for managers of golf courses and other habitats. May the day come when golfers in conference at the 19th hole talk about two kinds of birdies that added to the day's enjoyment."--Jack Ward Thomas, Boone and Crockett Professor of Wildlife Conservation, University of Montana

"The book will be an important reference for golf course management professionals who wish to be good stewards of birds and other wildlife on their property. The conservation philosophy and guidance that you offer should allow conscientious superintendents to establish a sound approach to bird conservation on their courses."--Thomas M. Franklin, Wildlife Policy Directory, The Wildlife Society.
About the Author
Soctt W. Gillihan, Forested Ecosystem Program Coordinator for the Colorado Bird Observatory, received his B.S. in wildlife biology from Colorado State University and his M.A. in zoology from the University of Montana. His very first job was as a caddie at a country club; later positions included horticulture and landscape construction and maintenance. Scott has been a wildlife technician and biologist for state and federal natural resource agencies since 1983, working on research and management projects directed primarily at birds, but also at small mammals, fish, and amphibians. His work at the observatory has included analyzing the effects of forest management practices on bird populations, studying habitat use by bald eagles nesting at the edge of an urban area, and writing management guidelines for the conservation of forest and grassland birds. His current research interests include winter ecology of birds and small mammals, landscape-level natural disturbances and their effects on forest bird communities, and bird conservation in forest areas.
or
Not Currently Available for Direct Purchase