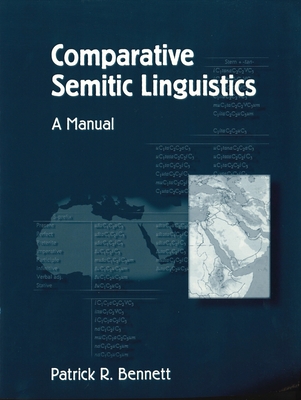 Comparative Semitic Linguistics
A Manual
Paperback

* Individual store prices may vary.
Description
As the title indicates, this unique resource is a manual on comparative linguistics, with the examples taken exclusively from Semitic languages. It is an innovative volume that recalls the earlier tradition of textbooks of comparative philology, which, however, exclusively treated Indo-European languages. It is suited for students with at least a year of a Semitic language.
By far the largest component of the book are the nine wordlists that provide the data to be manipulated by the student. Says reviewer Peter Daniels, the wordlists "constitute a unique resource for all of comparative linguistics-a considerable quantity of uniform data from a host of related languages. They would be useful for any class in comparative linguistics, not just for those interested specifically in Semitic."
Scattered throughout the text are 25 exercises based on the wordlists that provide a good introduction to the methods of comparativists. Also included are paradigms of the phonological systems of ten Semitic languages as well as Coptic and a form of Berber. A bibliography that guides the student into further reading in Semitic linguistics completes the volume.
Eisenbrauns, 9781575060217, 288pp.
Publication Date: December 2, 2020