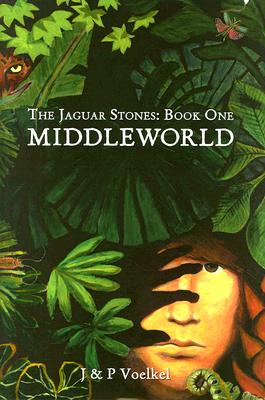 The Jaguar Stones, Book One
Middleworld
Hardcover

* Individual store prices may vary.
Description
An epic adventure that brings together ancient history and modern adolescent angst - as it pits a pampered, pizza-eating, 21st century Boston teenager against the Death Lords of the Maya Underworld. In Book One: "Middleworld," 14-year-old Max Murphy is trying to survive in the perilous rainforest. But poisonous snakes and man-eating jaguars are the least of his problems. It seems the jungle is alive with the spirits of the Ancient Maya. Even worse, his parents have been taken prisoner in the Maya underworld and it's up to him to rescue them. Oh, and - no pressure - but the world will end in five days' time unless Max can win his battle against the villainous Lords of Death. Into this thrilling, and sometimes spine-chilling, adventure story is woven a huge amount of detail about the Maya and life in the rainforest. The authors, have drawn on the latest research to present possibly the most accurate picture of the Maya world in children's literature. They have consulted exper

Smith & Kraus, 9781575255613, 397pp.
Publication Date: October 1, 2007
or
Not Currently Available for Direct Purchase