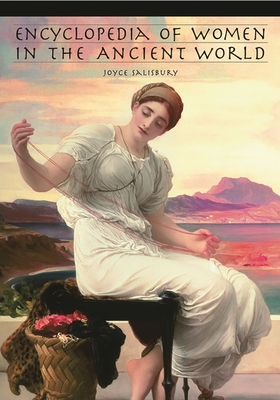 Encyclopedia of Women in the Ancient World (Hardcover)
ABC-CLIO, 9781576070925, 385pp.
Publication Date: May 16, 2001
* Individual store prices may vary.
Description
When did women first become rulers, athletes, soldiers, heroines, and villains? They always were, observes historian Judith Salisbury. From Mesopotamian priestesses and poets to Egyptian queens and consorts, "there was never a time when women did not participate in all aspects of society."
Salisbury tells the stories of 150 women from the ancient world, ranging from the very famous, such as Cleopatra VII, immortalized by Hollywood, to the barely remembered, such as the Roman poet Nossis. Writing for a general audience, Salisbury begins by painting each woman into her historical context, then recounts each woman's story, describing the choices she made as she looked for happiness, wealth, power, or well-being for herself and her family--stories much like our own. In entries on general themes--clothing, cosmetics, work, sexuality, prostitution, gynecology--Salisbury analyzes the commonalties in the lives of these women of antiquity from a cross-cultural perspective.
About the Author
Joyce Salisbury is Frankenthal professor of history at the University of Wisconsin, Green Bay, WI.