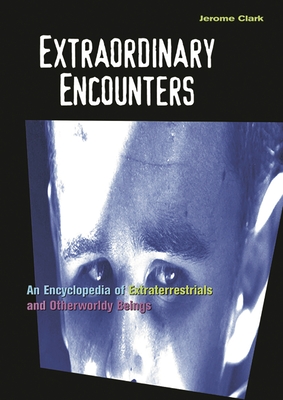 Extraordinary Encounters (Hardcover)
An Encyclopedia of Extraterrestrials and Otherworldly Beings
ABC-CLIO, 9781576072493, 290pp.
Publication Date: December 15, 2000
* Individual store prices may vary.
Description
Extraordinary Encounters: An Encyclopedia of Extraterrestrials and Otherworldly Beings is the first ever illustrated A-Z encyclopedia to explore these fascinating modern day beliefs, personalities, beings, and events. Among the beings you'll meet in its pages are Abraham, a collection of highly evolved entities that speak in one voice; Metranon, the divine interface between God and the Outer Worlds (and sometime Old Testament angel); and The Planetary Council, whose members include Jove, Merlin, Quetzalcoatl, and Lao-Tzu.
About the Author
Jerome Clark is an award winning author of numerous books on strange phenomena.