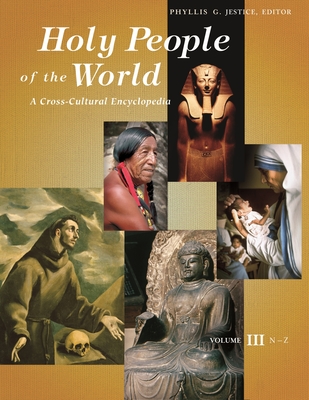 Holy People of the World [3 Volumes] (Hardcover)
A Cross-Cultural Encyclopedia
ABC-CLIO, 9781576073551, 999pp.
Publication Date: December 1, 2004
* Individual store prices may vary.
Description
The first reference on the subject to span all the world's major religions, Holy People of the World: A Cross-Cultural Encyclopedia examines the impact of individuals who, through personal charisma and inspirational deeds, served both as glorious examples of human potential and as envoys for the divine.
Holy People of the World contains nearly 1,100 biographical sketches of venerated men and women. Written by religious studies experts and historians, each article focuses on the basic question: How did this person come to be regarded as holy? In addition, the encyclopedia features 20 survey articles on views of holy people in the major religious traditions such as Islam, Buddhism, and African religions, as well as 64 comparative articles on aspects of holiness and veneration across cultures such as awakening and conversion experiences, heredity, gender, asceticism, and persecution. Whether exploring by religion, culture, or historic period, this extensively cross-referenced resource offers a wealth of insights into one of the most revealing--and least explored--common denominators of spiritual traditions.
About the Author
Phyllis G. Jestice, PhD, is associate professor of history at the University of Southern Mississippi, Hattiesburg, MS. Her published works include ABC-CLIO's Encyclopedia of Irish Spirituality.
or
Not Currently Available for Direct Purchase