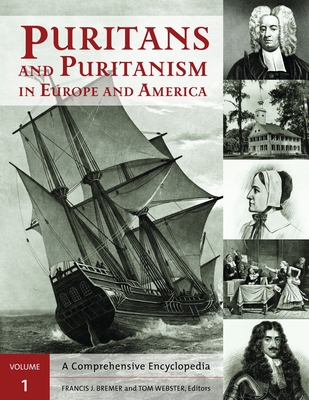 Puritans and Puritanism in Europe and America [2 Volumes] (Hardcover)
A Comprehensive Encyclopedia
ABC-CLIO, 9781576076781, 697pp.
Publication Date: December 1, 2005
* Individual store prices may vary.
Description
Puritanism began in the 1530s as a reform movement within the Church of England. It endured into the 18th century. In between, it powerfully influenced the course of political events both in Britain and in the United States. Puritanism shaped the American colonies, particularly New England. It was a key ingredient in literature, from authors as diverse as John Milton and Nathaniel Hawthorne. Although Puritanism as a formal movement has been gone for more than 300 years, its influence continues on the mores and norms of America and Britain.
This ambitious work contains nearly 700 entries covering people, events, ideas, and doctrines--the whole of Puritanism. Exhaustive and authoritative, it draws on the work of more than 80 leading scholars in the field. Impeccable scholarship combines with eminent readability to make this a valuable work for all readers and researchers from secondary school up.
About the Author
Francis J. Bremer, Ph.D., is chair of the Department of History at Millersville University of Pennsylvania, Millersville, PA, and editor of the Winthrop Papers for the Massachusetts Historical Society. His published works include numerous studies of Puritanism, including The Puritan Experiment: New England Society from Bradford to Edwards and John Winthrop: America's Forgotten Founding Father.Tom Webster, Ph.D., is lecturer in British history at the University of Edinburgh, Edinburgh, Scotland. His published works include Godly Clergy in Early Stuart England and The Diary of Samuel Rogers, 1634-38.
or
Not Currently Available for Direct Purchase