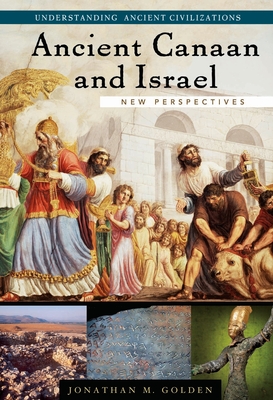 Ancient Canaan and Israel (Hardcover)
New Perspectives (Understanding Ancient Civilizations)
ABC-CLIO, 9781576078976, 415pp.
Publication Date: November 22, 2004
Other Editions of This Title:
Paperback (5/1/2009)
* Individual store prices may vary.
Description
Ancient Canaan and Israel takes readers beyond the scriptural portrayals of the region and into the everyday lives of Canaanites and Israelites. It draws on recently discovered archaeological evidence and fresh interpretations of biblical and extrabiblical texts to show how archaeologists and other researchers reconstruct the many facets of these civilizations--political, geographic, social, economic, religious, technological, and aesthetic.
For experienced scholars or enthusiastic newcomers, it is an enlightening portrayal of the people and the land of Canaan and Israel, which traces many well-known spiritual and cultural traditions back to their ancient roots. It is also an objective introduction to a number of much-debated topics, such as the fate of the Canaanite cultures, the origins of the Israelites, and the historical accuracy of the Bible.
About the Author
Jonathan M. Golden is adjunct professor of anthropology at Drew University, Madison, NJ.
or
Not Currently Available for Direct Purchase