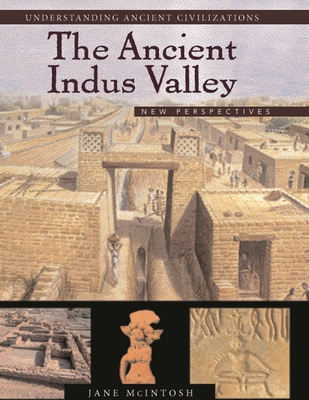 The Ancient Indus Valley (Hardcover)
New Perspectives (Understanding Ancient Civilizations)
ABC-CLIO, 9781576079072, 441pp.
Publication Date: November 1, 2007
* Individual store prices may vary.
Description
The Ancient Indus Valley: New Perspectives takes readers back to a civilization as complex as its contemporaries in Mesopotamia and Egypt, one that covered a far larger region, yet lasted a much briefer time (less than a millennium) and left few visible traces.
Researchers have tentatively reconstructed a model of Indus life based on limited material remains and despite its virtually indecipherable written record. This volume describes what is known about the roots of Indus civilization in farming culture, as well as its far-flung trading network, sophisticated crafts and architecture, and surprisingly war-free way of life. Readers will get a glimpse of both a remarkable piece of the past and the extraordinary methods that have brought it back to life.
About the Author
Jane McIntosh, PhD, is a professional archaeological writer. She has taught archaeology at the University of Cambridge, Cambridge, England, and has excavated in Europe, India, and Iraq.