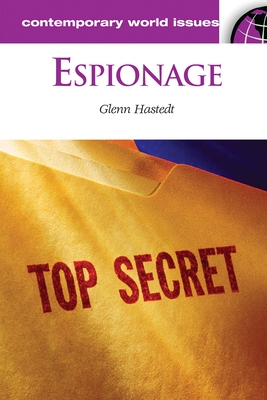 Espionage (Hardcover)
A Reference Handbook (Contemporary World Issues)
ABC-CLIO, 9781576079508, 225pp.
Publication Date: August 13, 2003
* Individual store prices may vary.
Description
Espionage: A Reference Handbook illuminates the murky underworld of espionage and counterespionage efforts in the United States and around the world. Combining an academic treatment of the causes and forces that shape espionage with narrative accounts of how spying and spy catching are conducted, this is the only work of its kind to cover Benedict Arnold, J. Edgar Hoover, the CIA, the KGB, and Jay Pollard, all in one volume.
Though special attention is focused on the American experience, British, Soviet, and Israeli cases are presented, along with recent world events of terrorism and ethnic conflict, providing a unique comparative perspective on the international forces behind spying.
About the Author
Glenn Hastedt is professor of political science at James Madison University, Harrisonburg, VA.