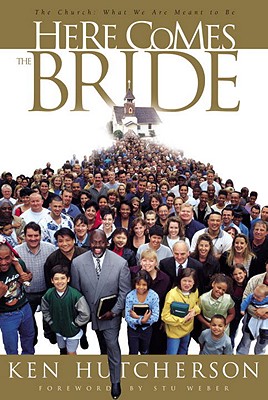 Here Comes the Bride (Paperback)
Multnomah Books, 9781576733592, 240pp.
Publication Date: January 17, 2000
Description
In this paperback release of Here Comes the Bride (formerly titled The Church), Pastor Ken Hutcherson reveals how God's original intention for His church has been distorted under stifling layers of tradition, denominationalism, racism, and fear. Many of today's believers jump from one congregation to another, searching in vain for the "real thing." Hutcherson calls us back to the book of Acts to find a church that's bold, energetic, empowered, and unstoppable. He underlines God's unchanging heart for the church -- and His unchanging will for us to be a people of truth, power, reconciliation, and love.
About the Author
Ken Hutcherson is the senior pastor of Antioch Bible Church in Bellevue, Washington. A former linebacker with the Seattle Seahawks and the Dallas Cowboys, he has spent over twenty years training adults to be on the offensive for Jesus Christ. Ken and his family make their home in Redmond, Washington. He is the author of The Church: What We Were Meant To Be.
Advertisement