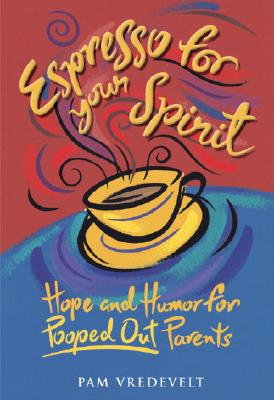 Espresso for Your Spirit: Hope and Humor for Pooped-Out Parents (Hardcover)
Hope and Humor for Pooped-Out Parents
Multnomah Books, 9781576734858, 160pp.
Publication Date: July 26, 1999
Description
It's no secret that parenting is overwhelming and often exhausting. Nothing will ever change the daunting struggles parents face and the tears they often shed. The daily grind of dirty diapers, soccer games, fund-raisers, and bloody knees leaves parents needing a resource that will lift their spirits, charge their batteries, and refocus them on the source of their true strength. In engaging, humorous, and often poignant vignettes, bestselling author Pam Vredevelt serves up cup after cup of energizing espresso to encourage the spirit and souls of decaffeinated parents.
About the Author
Pam Vredevelt is a Licensed Professional Counselor, popular inspirational speaker, and bestselling author of the Espresso for a Woman's Spirit series, Angel Behind the Rocking Chair, and Empty Arms: Emotional Support for Those Who Have Suffered a Miscarriage, Stillbirth, or Tubal Pregnancy. Pam, John, and their three children make their home in Gresham, Oregon.
Advertisement