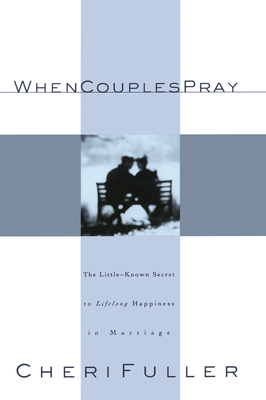 When Couples Pray: The Little-Known Secret to Lifelong Happiness in Marriage (Paperback)
The Little-Known Secret to Lifelong Happiness in Marriage
Multnomah Books, 9781576736661, 216pp.
Publication Date: January 1, 2001
Description
More than a book about praying together, this collection of dynamic resources motivates and guides couples into meaningful prayer Statistics show that when couples pray together divorce rates plummet to less than 1 percent. Outspoken "prayer warrior" Cheri Fuller takes aim at interference to couples praying together by providing accessible tools to unite them before God. Each chapter offers a brief vignette about real people, a Scripture verse, a prayer exercise, and a "parting thought" for couples to ignite them in prayer. Fuller promises a "double blessing" to readers who pray this way -- the joy of experiencing answered prayer and the fulfillment of deepening marital intimacy.
About the Author
Cheri Fuller is an inspirational speaker and the award-winning author of twenty-eight books. She is also a contributing editor for Today's Christian Woman and founder of Families Pray USA. Her Web sites, syndicated Internet columns, magazine articles, and books provide encouragement and hope to women and families worldwide. Parents of three children, Cheri and her husband, Holmes, live in Oklahoma City.
Advertisement