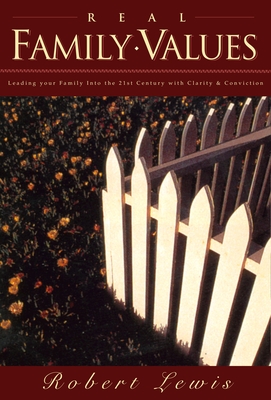 Real Family Values: Leading Your Family Into the 21st Century with Clarity and Conviction (Paperback)
Leading Your Family Into the 21st Century with Clarity and Conviction
Multnomah Books, 9781576736678, 272pp.
Publication Date: March 15, 2000
Description
This rerelease of the popular original edition continues to speak to parents in a society where "family values" no longer seem to exist. If anything, today's community standards threaten the family. Airwaves and movie theaters are drenched with obscenities; perversion is glorified; divorce is cheap and easy; "safe sex" is promoted instead of abstinence; parental authority is undermined; sex roles are confused. For children, such cultural chaos is crippling. But in Real Family Values, parents will learn how to sort through today's moral confusion, remove it from their homes, and change the world by zeroing in on the part they love most: their families.
About the Author
Rober Lewis is the teaching pastor at a large metropolitan church in Little Rock, Arkansas. He has been featured many times on the FamilyLife Conferences national broadcast over the past eleven years.Robert has written Building Teamwork in Your Marriage (Word); Rocking the Roles: Building a Win-Win Marriage, which he coauthored with William Hendricks and Managing Pressure in Your Marriage with Dennis Rainey.
Advertisement