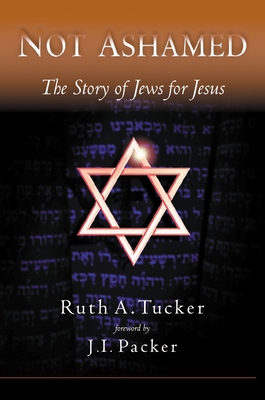 Not Ashamed: The Story of Jews for Jesus (Paperback)
The Story of Jews for Jesus
Multnomah Books, 9781576737002, 320pp.
Publication Date: July 12, 2000
Description
Not Ashamed: The Story of Jews for Jesus chronicles the exciting birth and development of this high-powered evangelistic movement. Historian Ruth Tucker presents an unbiased, clear perspective on the fresh band of youthful zealots who, led by Martin "Moishe" Rosen, took to the streets of San Francisco in the early 1970s to win their world for Christ. Their compelling sidewalk evangelism and "broadsiding" of passersby with pointed, self-published tracts, produced massive conversions in the "Jesus People" era, and almost immediate conflict with Orthodox Jewish church leaders, who held that no one could be a Christian and a Jew at the same time. Fascinating reading.
About the Author
Ruth A. Tucker is the author of eleven books, including Seasons of Motherhood, Stories of Faith, and numerous articles for Christian publications. She earned the Ph.D. in American history from Northern Illinois University and is a visiting professor with Trinity Evangelical Divinity School. She makes her home in Grand Rapids, Michigan.
Advertisement