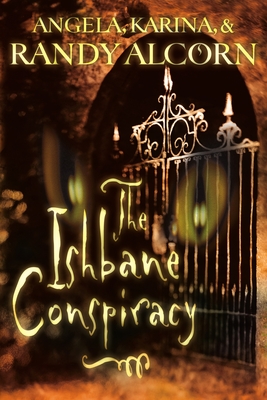 The Ishbane Conspiracy (Paperback)
Multnomah Books, 9781576738177, 300pp.
Publication Date: June 12, 2001
Description
Jillian is picture-perfect on the outside, but terrified of getting hurt on the inside. Brittany is a tough girl who trusts almost no one. Ian is a successful athlete who dabbles in the occult. And Rob is a former gang-banger who struggles with guilt, pain, and a newfound faith in God. These four college students will face the ultimate battle between good and evil in a single year. As spiritual warfare rages around them, a dramatic demonic correspondence takes place. Readers can eavesdrop on the enemy, and learn to stave off their own defeat, by reading The Ishbane Conspiracy.
About the Author
Randy Alcorn is the founder and director of Eternal Perspective Ministries. His books include the bestsellers The Treasure Principle, Deadline, Dominion, Lord Foulgrin's Letters, and The Ishbane Conspiracy. He has written seven other nonfiction books. Randy and his wife, Nanci, live in Gresham, Oregon, and have two grown daughters, Karina and Angela.
Advertisement