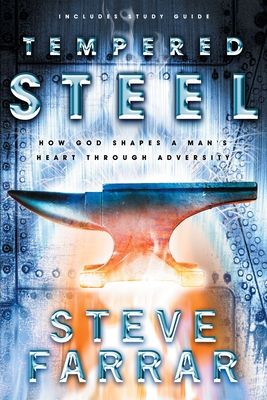 Tempered Steel (Paperback)
Multnomah Books, 9781576738924, 280pp.
Publication Date: March 2, 2002
Description
Men's conference speaker and bestselling author Steve Farrar takes readers through the Psalms to see how David endured crushing pressure and fiery trials and emerged a great man, shaped by the hand of God. Men facing difficult challenges in life will relate to chapters on Depression, Betrayal, When Your Family Is Falling Apart, Living With a Bad Decision, Living With Your Critics, and When Your Career Is Interrupted. Farrar encouragingly illustrates how David depended on God to overcome the same sins and trials -- still remaining "a man after God's own heart."
About the Author
Steve Farrar is the founder and chairman of Men's Leadership Ministries in Bryan/College Station, Texas, and brings his message to thousands of men each year. He holds a master's degree from Western Seminary and an earned doctorate from Dallas Theological Seminary.
Advertisement