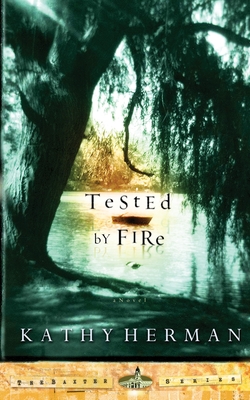 Tested by Fire (Paperback)
Multnomah Books, 9781576739563, 320pp.
Publication Date: October 10, 2001
Description
When a bizarre houseboat explosion rocks the close-knit community of Baxter, firefighters, friends, and neighbors stand powerless as the McConnells' blazing hull sinks to the bottom of Heron Lake. Grief turns to outrage as new evidence proves there was one survivor -- and points to murder, something this sheltered community has never faced in its hundred-year history. In a race with the FBI, Jed sets out to track down the sole survivor, coping meanwhile with his own painful marital struggle. Baxter's mystery and Jed's dilemma are ones only God can solve in this suspenseful, surprising story of redemption amidst despair in small-town America.
About the Author
Kathy Herman is a best-selling author and award-winning poet, who has contributed feature stories and articles to publications such as Bookstore Journal. A former staff member of the Christian Booksellers Association, she has also worked at Better Books Christian Center, specializing in children's products and conducting related seminars in the U.S. and Canada. She and her husband, Paul, have three grown children and five grandchildren and live in Tyler, Texas.
Advertisement