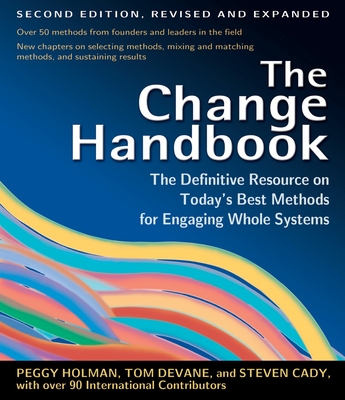 The Change Handbook: The Definitive Resource on Today's Best Methods for Engaging Whole Systems (Paperback)
The Definitive Resource on Today's Best Methods for Engaging Whole Systems
Berrett-Koehler Publishers, 9781576753798, 732pp.
Publication Date: January 1, 2007
Description
In 1999, the first edition of The Change Handbook provided a snapshot of a nascent field that broke barriers by engaging "whole systems" of people from organizations and communities in creating their own future. In the last seven years, the field has exploded. In this completely revised and updated second edition, lead authors Peggy Holman, Tom Devane, and Steven Cady profile sixty-one change methods--up from eighteen in the first edition. Nineteen of these methods are explored in depth, with case studies, answers to frequently asked questions, and details on the roles and responsibilities of the people involved, conditions for success, and more. This tremendously expanded second edition--400 pages longer, nearly twice the length of the first edition--will undoubtedly become the definitive resource in this rapidly expanding area.
Advertisement