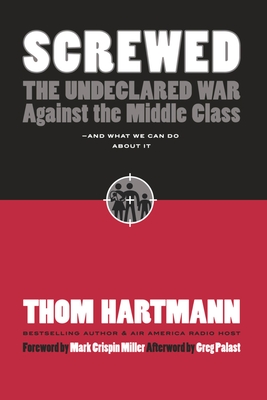 Screwed: The Undeclared War Against the Middle Class and What We Can Do about It (Hardcover)
The Undeclared War Against the Middle Class and What We Can Do about It
Berrett-Koehler Publishers, 9781576754146, 239pp.
Publication Date: September 1, 2006
Description
Hartmann argues that the middle class is not the natural consequence of a free market based economy, but rather, the intended result of policies put into place to maximize the public good. Unfortunately, he maintains, the American middle class is on its deathbed.

Advertisement