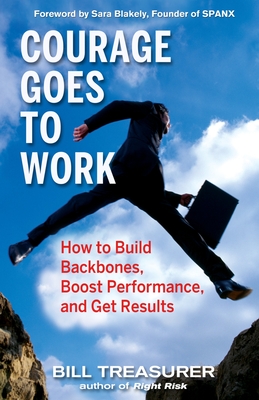 Courage Goes to Work: How to Build Backbones, Boost Performance, and Get Results (Hardcover)
How to Build Backbones, Boost Performance, and Get Results
Berrett-Koehler Publishers, 9781576755013, 208pp.
Publication Date: October 1, 2008
Description
""Courage Goes to Work"" is for every manager who has ever struggled with how to get their employees to have more backbone. This book helps managers inspire their workers to move out of their comfort zones and harness their fears so they can step up to challenges more readily and embrace company changes more wholeheartedly. While other books have focused on different realms of courage, ""Courage Goes to Work"" is the first book to offer a way of breaking down courageous actions into 3 easy to understand groups, show the benefit of courage itself as a skill, and provide tools to embolden a manager's workforce.
Advertisement