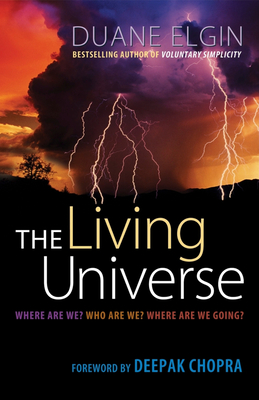 The Living Universe: Where Are We? Who Are We? Where Are We Going? (Paperback)
Where Are We? Who Are We? Where Are We Going?
Berrett-Koehler Publishers, 9781576759691, 230pp.
Publication Date: April 1, 2009
Description
In The Living Universe, Duane Elgin marshals evidence from cosmology, biology, physics, even his participation in NASA-sponsored psychic experiments to show that the universe is actually a living field of existence and that we are always in communion with that field of aliveness whether we are conscious of it or not. This is a worldview that, as Elgin explains, is shared by virtually every spiritual tradition, and the implications of it are vast and deep. In a living system each part is integral to the whole, so each of us is intimately connected to the entire universe. Elgin eloquently demonstrates how that identity manifests itself on a whole series of levels, from subatomic to galactic. We are, he writes, far more than biological beings; we are beings of cosmic connection and dimension.
Advertisement