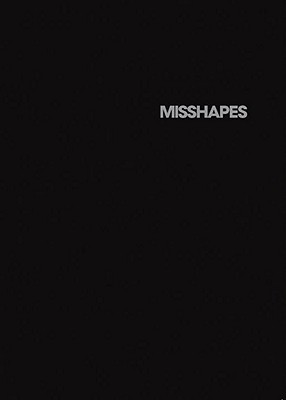 Misshapes (Hardcover)
MTV Press, 9781576873816, 288pp.
Publication Date: September 4, 2007
* Individual store prices may vary.
or
Not Currently Available for Direct Purchase
Description
-...a low-ceilinged, sweaty, black box of a room is filled with people of every color, sexual-orientation, height, weight, dress-sense (or non-sense) imaginable. They all have just one thing in common: they're all a little bit... different. The Misshapes have found their box.-
--Jarvis Cocker
Misshapes is a collection of fashion portraits taken from 2002 to 2007. Representing a singular document of the changing face of fashion in downtown New York City. This extensive collection of portraits ranges from punk rockers to artists, downtown kids to musicians, DJs, and celebrities with each subject posed amidst downtown New York's dense and riotous environment. 288 pages with over 2,000 images.
Appearances By AFI, AGYNESS DEYN, AKIKO OGAWA, ALEXANDRE HERCHCOVITCH, AMY SEDARIS, ANDREW WK, ANNIE, ANOUK LEPERE, ARCADE FIRE, ARDEN WOHL, ARMAND VAN HELDEN, ART BRUT, ASHLEE SIMPSON, ASIA ARGENTO, BEN JELEN, BENJAMIN CHO, BLACK WIRE, BLOC PARTY, BRUCE LA BRUCE, CAMILLE BIDAULT WADDINGTON, CASEY SPOONER, CASSIE, CECILIA DEAN, CHLOE SEVIGNY, CHRIS CORNER, DASH SNOW, DEBBIE HARRY, ERIC BALFOUR, EVAN RACHEL WOOD, THE EXPOLSION, FALL OUT BOY, FELIX DA HOUSECAT, FRANZ FERDINAND, GARETH PUGH, GEMMA WARD, GHOSTLAND OBSERVATORY, GOOD CHARLOTTE, THE GOSSIP, HEDI SLIMANE, HILARY DUFF, THE HORRORS, HOT HOT HEAT, INTERPOL, IRINA LAZAREANU, JAMES IHA, JAMIE BELL, JANEANE GAROFALO, JARVIS COCKER, JENA MALONE, JEREMY LAING, JEREMY SCOTT, JIMMY WEBB, JUNIOR SANCHEZ, JUNIOR SENIOR, JUSTIN THEROUX, KELIS, KELLI GARNER, KELLY OSBOURNE, THE KILLERS, KIM GORDON, KLAUS BIESENBACH, KLAXONS, KT AULETA, LADY SOVEREIGN, LADYTRON, LE TIGRE, LEELEE SOBIESKI, LEO FITZPATRICK, LILY DONALDSON, LITTLANS, LIVING THINGS, M.I.A, MADONNA, MANDY MOORE, MARK HUNTER, MAX MINGHELLA, MAXIMO PARK, METRIC, MICHAEL STIPE, MICHEL GONDRY, MIRABELLE MARDEN, MSTRKRFT, MY CHEMICAL ROMANCE, NAN GOLDIN, NARCISO RODRIGUEZ, THE NEPTUNES, NO BRA, PATRICK WOLF, PAUL RUDD, PEACHES, PHILLIP BLOCH, THE RAPTURE, THE RAVEONETTES, RILO KILEY, ROBERT VERDI, ROBOTS IN DISGUISE, ROCK AND ROLL, RUFUS WAINWRIGHT, RYAN MCGINLEY, SAINT ETIENNE, SELFISH CUNT, SELMA BLAIR, SIENNA MILLER, SIMON REX, SIOUXSIE SIOUX, SLAVA MOGUTIN, SOPHIA LAMAR, THE SOUNDS, STEVE AOKI, STEVE MACKEY, THE STILLS, THE STROKES, STUART PRICE, TERENCE KOH, TEST ICICLES, TOM VEK, UFFIE, THE VIRGINS, VON BONDIES, WHITEY, XIU XIU, YEAH YEAH YEAHS, YOKO ONO, ZALDY.
Advertisement