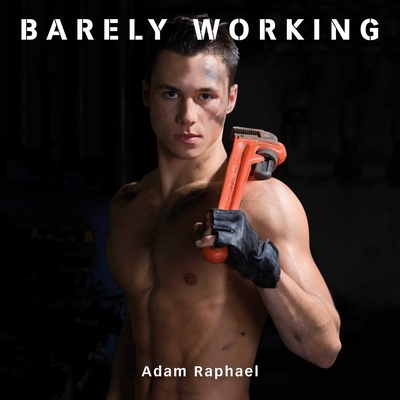 Barely Working (Hardcover)
powerHouse Books, 9781576874493, 112pp.
Publication Date: August 7, 2008
* Individual store prices may vary.
or
Not Currently Available for Direct Purchase
Description
Adam Raphael, photographer of the widely praised Room Service, now offers Barely Working, a delicious, racially diverse collection of the finest faces and bodies in working situations that include construction, landscaping, and boiler repair. Of course, work soon gives way to play, and the unique combination of laughter, competition, and youthful energy converge to create a sensual tension that can only be captured by a photographer who has the skill and talent to work closely with his models without ever overshadowing or crowding them.
About the Author
Adam Raphael has been making subtle, erotic photographs of stunning young men for more than a decade. In addition to "Barely Working," he has published four other books: "Book One" (HM, 1999), Friends (HM, 2001), Friends & Brothers (HM, 2004), and "Room Service "(powerHouse Books, 2007). His photography is widely collected and was featured in Reed Massengill's "Self-Exposure" (Universe, 2005) as well as in numerous magazines, including "Du Und Ich," "XY Foto," "Instinct," "The Out Traveler," "M Mensuel," and "AX National." His work is represented by Kathleen Cullen Fine Arts in New York.
Advertisement