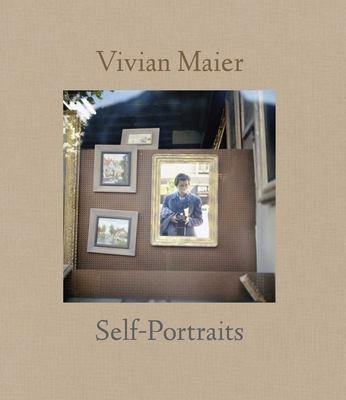 Vivian Maier: Self-Portraits (Hardcover)
Self-Portraits
powerHouse Books, 9781576876626, 120pp.
Publication Date: October 29, 2013
Description
The follow-up to the international smash hit. Vivian Maier's is THE photo world story of the early 21st century. Celebrated by The Wall Street Journal, Vanity Fair, The New York Times, American Photo, Town and Country, and countless other publications, the life's work of recently discovered street photographer Vivian Maier has captivated the world and spawned comparisons to photography's masters including Diane Arbus, Helen Levitt, Lisette Model, Walker Evans, and Weegee among others. Now, for the first time, Vivian Maier: Self-Portraits reveals the fullest and most intimate portrait of the artist to date with approximately 60 never-before-seen black-and-white and four-color self-portraits culled from the extensive Maloof archive, the preeminent collector of the work of Vivian Maier and editor of the highly acclaimed Vivian Maier: Street Photographer (powerHouse Books, 2011)--bringing us closer to the reclusive artist than ever before.
About the Author
There is still very little known about the life of Vivian Maier. What is known is that she was born in New York in 1926 and worked as a nanny for a family on Chicago's North Shore during the 50s and 60s. Seemingly without a family of her own, the children she cared for eventually acted as caregivers for Maier herself in the autumn of her life. She took hundreds of thousands of photographs in her lifetime, but never shared them with anyone. Maier lost possession of her art when her storage locker was sold off for non-payment. She passed away in 2009 at the age of 83. John Maloof is a filmaker and street photographer. He discovered the first negatives of Vivian Maier's work in 2007 while compiling a book about the history of the neighborhood where he grew up. He edited the first published collection of Maier's work, Vivian Maier: Street Photographer (powerHouse Books, 2011). Elizabeth Avedon is an independent curator and writer. The former Director of Photo-Eye Gallery, Santa Fe and Creative Director for The Gere Foundation, she has received awards and recognition for her exhibition design and publishing projects, including the retrospective exhibition and book: Avedon: 1949-1979 at the Metropolitan Museum of Art, Dallas Museum of Fine Arts; and Richard Avedon: In the American West for the Amon Carter Museum, the Corcoran Gallery of Art, and The Art Institute of Chicago, among many others. Elizabeth is a regular contributor to Le Journal de la Photographie profiling notable leaders in the world of Photography.
Praise For Vivian Maier: Self-Portraits…
"...her photographs are so powerful and their 1950s and 1960s scenes"
-Newsweek

"her selfies make her not the center of attention but a haunting presence registered only in glints and shadows."
-Wall Street Journal

"Vivian Maier's self-portraits are mesmerizing."
-CNN, Amanpour

"'Self-Portraits' meets the mystery head on, collecting the many pictures Maier took of herself. They are a mix of the spontaneous and the studied, as the photographer aimed her camera at mirrors and shop windows, capturing her reflection with careful detail and composition. They are among her most accomplished pictures and may be the most revealing artifacts she left behind."
-LA Times

"A new photo book offers few clues about the woman behind the camera."
-Mother Jones

"Her work alternately brings to mind Lisette Model, Leon Levinstein, Harry Callahan, Garry Winogrand, Weegee, Helen Levitt and Robert Frank. But the uncracked nut at the core of her mystery is this: Why didn't Vivian Maier show anyone her pictures?"
-Wall Street Journal

"Saved from obscurity, the work of an unknown street photographer is, at last, coming out of the shadows."
-Anthony Mason, CBS News

"An unassuming Chicago baby sitter named Vivian Maier was one of the pioneers of street photography.  But for 60 years, nobody knew it."
-The New York Times Style Magazine

"An undiscovered artist whose photography is now being compared to the giants, a reclusive woman who, in death, is attracting the kind of attention and acclaim she would have shunned in life."
-The Huffington Post

"Show-cased in the new book Vivian Maier: Street Photographer, out this month from powerHouse-rivet the viewer with the extreme vulnerability of her subjects."
-Vanity Fair

"[Maier] is a gifted visual thinking with a strong sense of self. Through [her] lens, self-shadows and window reflections are deftly composed more about context than the figure at the center"
-American Photo

"A combination of straight forward portraits, mirrored reflections and abstract self-portrayals, the collection...attempts to put a face to the name that's most recently captured the photography world's attention"
-The Huffington Post

"For many people, the discovery of her work has been one of the great unearthings of our age."
-The New Yorker
Advertisement