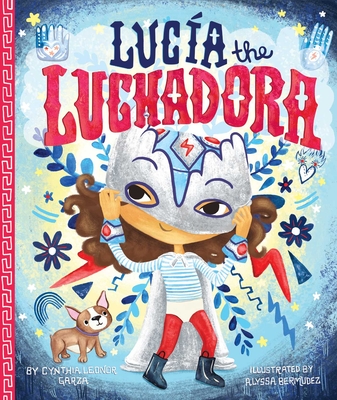 Lucia the Luchadora (Hardcover)
POW!, 9781576878279, 32pp.
Publication Date: March 7, 2017
* Individual store prices may vary.
Description
Luc a zips through the playground in her cape just like the boys, but when they tell her "girls can't be superheroes," suddenly she doesn't feel so mighty. That's when her beloved abuela reveals a dazzling secret: Luc a comes from a family of luchadoras, the bold and valiant women of the Mexican lucha libre tradition. Cloaked in a flashy new disguise, Luc a returns as a recess sensation But when she's confronted with a case of injustice, Luc a must decide if she can stay true to the ways of the luchadora and fight for what is right, even if it means breaking the sacred rule of never revealing the identity behind her mask. A story about courage and cultural legacy, Luc a the Luchadora is full of pluck, daring, and heart.
About the Author
Cynthia Leonor Garza spent most of her childhood under the hot South Texas sun running around with her three brothers. She's a journalist who has worked for several newspapers and her commentaries have appeared on NPR and in The Atlantic. Of all the lucha libre masks she owns, her favorite one is pink and gold. She currently lives with her two young daughters and husband in Washington, D.C. This is her first picture book. Alyssa Bermudez grew up in New York City, where culture and liveliness fed her imagination. Her illustrations have appeared in animation, and on packaging and textiles. Alyssa, along with her mini Mexican folk art collection and two little dogs, can be found in the beautiful and faraway Tasmania, where she currently resides. Lucía the Luchadora is her debut into the magical world of picture books.