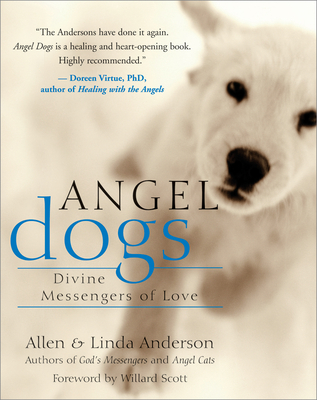 Angel Dogs (Paperback)
Divine Messengers of Love
New World Library, 9781577314936, 218pp.
Publication Date: September 12, 2005
* Individual store prices may vary.
Description
With a well-earned reputation as man's -- as well as woman's -- best friend, dogs have an uncanny ability to sense exactly what their human friends need. Gathered from thousands of stories Allen and Linda Anderson have received, as well as their own experiences, Angel Dogs demonstrates that dogs are not only faithful companions but also spiritual guides. Stories include the four-legged speech therapist who helped a scared boy find his voice; the dog who came "special delivery" through the mail at just the right moment in a family's life; the dog who helped guard Air Force One; dogs from the canine corps; service dogs; and many others. The book also details new scientific findings on how dogs can save lives, sniff out cancerous tumors, and warn epileptics of impending seizures. Each story is followed by a short meditation that helps readers focus on the messages of love that dogs bring to their lives.