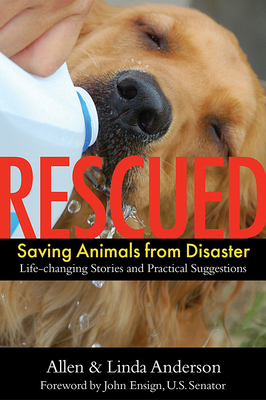 Rescued (Paperback)
Saving Animals from Disaster: Life-Changing Stories and Practical Suggestions
New World Library, 9781577315445, 346pp.
Publication Date: September 1, 2006
* Individual store prices may vary.
Description
The inspiration for Rescued was the tragic situation with pets during the Katrina disaster -- thousands refusing to leave without their pets, and many animals dying due to official indifference to these "disposable" creatures. Extensively trained in animal rescues, Allen and Linda Anderson interviewed hundreds of volunteers, hurricane survivors, and government officials for this book. Rescued offers both hope and practical suggestions, as well as the latest information on official policy and how to help in future catastrophes. It goes beyond the recent tragedies to talk about the various rescue and sanctuary operations, what volunteers and staff do, and how to help. Using a dramatic structure and photos, the book presents the before, during, and after journeys of people separated from their animals. Rescued puts attention on an unheralded world of animal shelters, organizations, and brave individuals who made a difference during the largest animal disaster in American history.