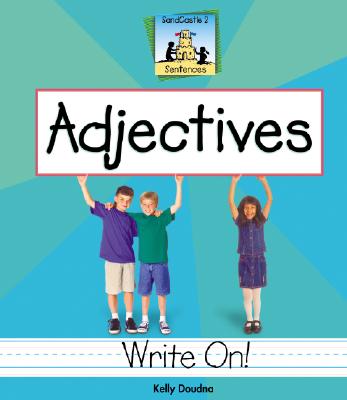 Adjectives (Sentences) (Library Binding)
Abdo Publishing, 9781577656173, 24pp.
Publication Date: September 1, 2001
* Individual store prices may vary.
Description
These easy readers feature and highlight the use of basic parts of speech within complete sentences.
-- Large type; ample spacing between lines
-- Easy-to-follow layout; text appears at same place on every page
-- Print separated from photos
-- Simple sentences
-- Digraphs, consonant blends
-- Long and short vowel sounds
-- Introduces multisyllabic and compound words, simple adjectives, and inflectional endings
-- Common picture words list helps reader decode text
-- Word repetition reinforces learning
-- Photos assist reader with word recognition and reflect multicultural diversity.