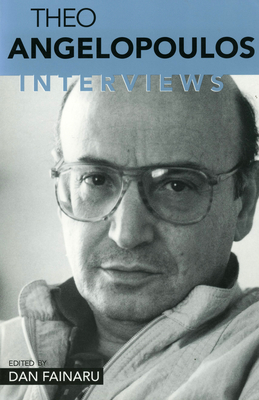 Theo Angelopolous
Interviews (Conversations with Filmmakers)
Paperback

* Individual store prices may vary.
Description
"For me, each shot is a living thing, with a breath of its own, that consists of inhaling and exhaling. this is a process that cannot accept my interference. it must have a natural opening and fading." Deeply rooted in the soil and culture of his native Greece, in its history, and in its contemporary political upheavals, Theo Angelopoulos (b. 1935) has chosen to make all his films, without exception, at home. Like Ingmar Bergman before him, he proved once again that the truer a film artist is to himself and his background, the more relevant he is to the rest of the world. During the past thirty years as he has developed his own very personal thematic language, he has become one of the most distinctively original filmmakers in the world today. This collection of interviews follows his career from his innovative debut with Reconstruction in 1971 to his triumph at the Cannes Film Festival in 1998, when his film Eternity and a Day was awarded the Golden Palm. As he discusses the personal, historical, political, and artistic framework that gave birth to each of his films, Angelopoulos tracks his gradual evolution away from outright anger. His early film The Travelling Players shows him as a fiery militant on the political barricades fighting for a better world and inventing elliptical metaphors to evade threats of censorship. As he grows older, he becomes more introspective in such films as Voyage to Cythera and Landscape in the Mist. In these later films he is much closer to his individual characters and allows history and politics to recede to the background. His interviews disclose an approach that is ever more existential and, with Ulysses' Gaze, ever more concerned with the politics of borders, exile, and the quest for a moral and ethical core to replace the failed ideals of the twentieth century. Angelopoulos claims that, like his famous countryman Nikos Kazantzakis, he no longer believes in anything and no longer expects anything. "Therefore," he says, "I am a free man." Yet he adds that he cares very much for poetry and human love. These conversations with him afford a glimpse into the heart and soul of a remarkably unique artist who has produced some of the most unforgettable moments of beauty and inspiration in contemporary cinema. Dan Fainaru is the film critic for Kol Israel national broadcasting. He is the feature film consultant for Israel's "1st Channel." Throughout the 1990s he was vice-president for the International Federation of Film Critics.
University Press of Mississippi, 9781578062164, 196pp.
Publication Date: November 12, 2010