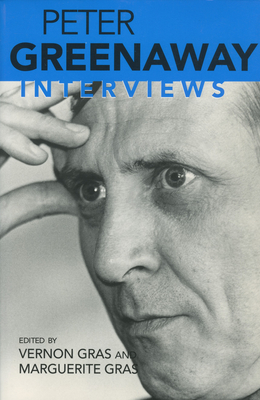 Peter Greenaway (Paperback)
Interviews (Conversations with Filmmakers)
University Press of Mississippi, 9781578062553, 238pp.
Publication Date: July 1, 2000
Other Editions of This Title:
Paperback (8/1/2006)
Hardcover (9/29/2009)
* Individual store prices may vary.
Description
Peter Greenaway: Interviews edited by Vernon Gras and Marguerite Gras In these twenty-one interviews, filmmaker Peter Greenaway expresses his film aesthetic and discusses his combat with the dominant Hollywood style of filmmaking. His films have run unmistakably against the main current of present cinematic practice, from the short film Windows in the mid-seventies, to his more popular but nonetheless challenging films such as A Zed and Two Noughts and The Pillow Book in the nineties. In this collection, the ever-controversial Greenaway discusses his philosophies of film, art, aesthetics, literature, and reality, criticizing and even condemning the standard fare of what he calls Hollywood cinema. For him such films tell stories or they translate literature with its linear narrative onto a medium that he feels should be preeminently visual. He finds that, instead of foregrounding the image and the composition of visual elements as in the long history of painting, Hollywood-style directors seem mesmerized by the "and then and then" narrative. In these provocative interviews Greenaway tells of his ambition to make cinema a medium based more on image than on narrative. He explains his painterly approach in such films as Prospero's Books and The Cook, the Thief, His Wife, and Her Lover, defends his use of total nudity of both sexes, and declares that traditional literary-based cinema is dead. He believes that the most creative imaginations, the most innovative technologies, and the greatest financial resources are being devoted to television and the Internet and that Hollywood moviemaking is no longer in the vanguard. Vernon Gras is a professor of English and cultural studies at George Mason University. Marguerite Gras served as a legislative research staffer at the United States House of Representatives, 1974-1991.