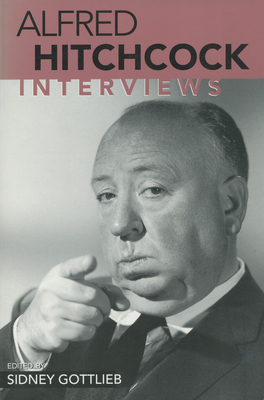 Alfred Hitchcock
Interviews (Conversations with Filmmakers)
Paperback

* Individual store prices may vary.
Description
"The assembly of pieces of film to create fright is the essential part of my job, just as a painter would, by putting certain colours together, create evil on canvas." Alfred Hitchcock (1899-1980) was one of the most interviewed directors in the history of film. Among the hundreds of interviews he gave, those in this collection catch him at key moments of transition in his long career-as he moved from silent to sound pictures, from England to America, from thrillers to complex romances, and from director to producer-director. Such films as Psycho, North by Northwest, Spellbound, Vertigo, Rear Window, To Catch a Thief, Notorious, and The Birds made the Hitchcock imprint synonymous with both stylish, sophisticated suspense and mordant black comedy. These conversations dramatize his shifting attitudes on a variety of cinematic matters that engaged and challenged him, including the role of stars in a movie, the importance of story, the use of sound and color, his relationship to the medium of television, and the attractions and perils of realism. His engaging wit and intelligence are on display here, as are his sophistication, serious contemplation, and playful manipulation of the interviewer. Sidney Gottlieb, a professor of English at Sacred Heart University in Fairfield, Connecticut, is the editor of Hitchcock on Hitchcock: Selected Writings and Interviews.
University Press of Mississippi, 9781578065622, 218pp.
Publication Date: January 26, 2011