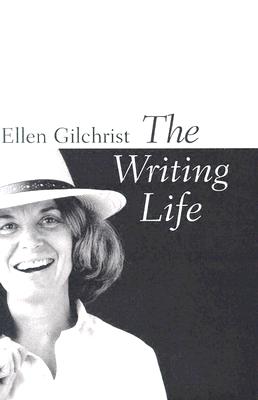 The Writing Life (Hardcover)
University Press of Mississippi, 9781578067398, 211pp.
Publication Date: February 18, 2005
* Individual store prices may vary.
Description
Celebrated author Ellen Gilchrist has played many roles-writer and speaker, wife and lover, mother and grandmother. But she never tackled the role of teacher.
Offered the opportunity to teach creative writing at the University of Arkansas, she took up the challenge and ventured into unknown territory. In the process of teaching more than two hundred students since her first class in 2000, she has found inspiration in their lives and ambitions and in the challenge of conveying to them the lessons she has learned from living and writing.
The Writing Life brings together fifty essays and vignettes centered on the transforming magic of literature and the teaching and writing of it. A portion of the collection discusses the delicate balance between an artistic life and family commitments, especially the daily pressures and frequent compromises faced by a young mother. Gilchrist next focuses on the process of writing itself with essays ranging from "How I Wrote a Book of Short Stories in Three Months" to "Why Is Rewriting so Hard?"
Several essays discuss her appreciation of other writers, from Shakespeare to Larry McMurtry, and the lessons she learned from them. Eudora Welty made an indelible impact on Gilchrist's work. When Gilchrist takes on the task of teaching, her essays reveal an enriched understanding of the role writing plays in any life devoted to the craft. Humorous and insightful, she assesses her own abilities as an instructor and confronts the challenge of inspiring students to attain the discipline and courage to pursue the sullen art. Some of these pieces have been previously published in magazines, but most are unpublished and all appear here in book form for the first time.
or
Not Currently Available for Direct Purchase