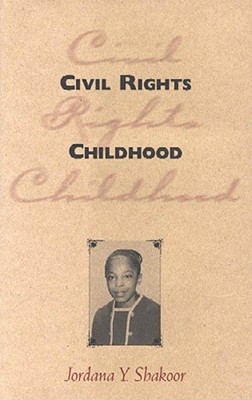 Civil Rights Childhood (Paperback)
University Press of Mississippi, 9781578068814, 236pp.
Publication Date: August 31, 1999
* Individual store prices may vary.
Description
Two voices blend in this poignant memoir from the Civil Rights era in Mississippi--a father's and a daughter's.
He was Andrew L. Jordan, a son in a dirt-poor family of sharecroppers near Greenwood. Jordana Shakoor is his little girl who grew up to write this book. In her southern childhood she is just becoming aware of her people's dreadful predicament of loving their homeland but of hating its mistreatment of blacks. Like virtually all other southern black families, the Jordans endured humiliation and fear of white reprisals.
The child states that her father rejected the ugly Jim Crow tradition and aimed at achieving an improbable dream in black Mississippi--to become a schoolteacher. First, he served as a "colored soldier" in the armed forces. Then he returned home to marry in 1955, an especially ominous year in the calendar of black southerners (the heinous murder of the black northern teenager Emmitt Till occurred then). Jordan got his education with aid from the GI Bil.