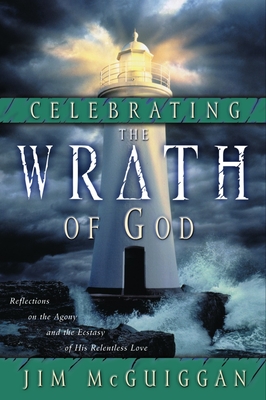 Celebrating the Wrath of God (Paperback)
Waterbrook Press, 9781578564088, 240pp.
Publication Date: September 18, 2001
Description
Is There a Purpose to Suffering And Loss? We only have to live to see or experience how agonizing life can be. We are surrounded by child abuse and neglect, starving families, premature deaths of those we love, natural disasters and global disease. How could a God worthy of respect and worship allow such a world to exist?
There are no simple answers. But there is hope. For, claims author Jim McGuiggan, suffering may in fact be the last thing we expect an expression of God's wrath, which in turn is nothing other than his relentless, loving pursuit of us. If this is true, then suffering is a vital part of God's work to redeem his creation. Give this claim a hearing, and you just might see the suffering world in a new way a world shot through with glory and hope and assurance.
About the Author
Jim McGuiggan was born in Belfast, Northern Ireland. He is married to Ethel, who has gallantly wrestled with serious illness all her life. Jim is the author of numerous books, including "The God of the Towel "and "Jesus: Hero of My Soul, " both Gold Medallion finalists. He currently works with a brave and radiant congregation near Belfast, Ireland. He and Ethel have three grown children."
Praise For Celebrating the Wrath of God…
"The only answer to the question of suffering is God."
–from Celebrating the Wrath of God

Advertisement