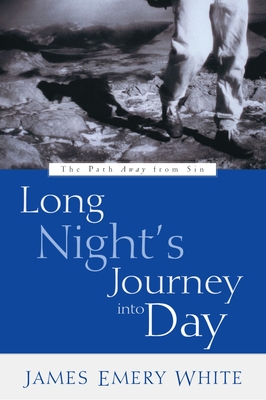 Long Night's Journey Into Day (Paperback)
Waterbrook Press, 9781578564552, 224pp.
Publication Date: September 17, 2002
Description
Struggling with life's dark side? Longing for change?
Begin the journey toward a transformed life
Many of us look at our lives and wish we could experience lasting life-change. We long to live in the light of our relationship with God, but find that we often reside in the troubling darkness of temptation. It's time to step onto the path that God has laid out for us, the only path that will lead us toward the life we long for. It's time to embark on a "Long Night's Journey into Day. "
Using three keys found in Scripture, you can embark on the journey that leads to personal transformation. Lay hold of the desire, knowledge, and power that make it possible to move away from sin and replace it with life-giving virtue.
As pastor and author James Emery White examines the eight basic sins from which all others grow, he also reveals the virtues that counter each sin. By recognizing sin for what it is and practicing the virtues that offset it, we can journey toward lasting life-change that draws from God's incredible power.
Find out what can happen to a life lived in full partnership with the living God. Set out on the path of personal transformation, the life that becomes a "Long Night's Journey into Day.
About the Author
James Emery White is the founding and senior pastor of Mecklenburg Community Church in Charlotte, North Carolina, often cited as one of the fastest-growing church starts in the United States. He is the author of eight books, including "Life-Defining Moments," "Rethinking the Church," and "A Search for the Spiritual." Dr. White holds a Ph.D. from Southern Seminary in Louisville, Kentucky, with additional study at Vanderbilt University and the University of Oxford. He also serves as adjunct professor of Christian Theology at Gordon-Conwell Theological Seminary, Charlotte. He and his wife, Susan, are the parents of four children.
Advertisement