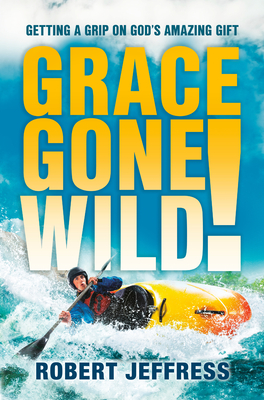 Grace Gone Wild!: Getting a Grip on God's Amazing Gift (Paperback)
Getting a Grip on God's Amazing Gift
Waterbrook Press, 9781578565214, 220pp.
Publication Date: October 18, 2005
Description
Beware of the grace escape.
Amazing grace, how sweet the sound we sing
For by grace you have been saved by faith we recite
We live under grace we preach
But do we really "understand" grace?
Grace has become a part of the basic vocabulary of every Christian. Unfortunately, many believers are abusing God's amazing gift of grace. They have perverted God's undeserved gift of forgiveness, making it a license for immorality, self-indulgence, and minimal involvement in God's kingdom. In the process they are robbing themselves of the joy that comes from obedience to God.
In his provocative new book, pastor and author Dr. Robert Jeffress challenges you to gain a biblical understanding of grace, and reveals how good grace can protect your marriage, church, and relationships from confusion and even abuse.
Start experiencing the true freedom of living obediently in God's good grace. Discover "Grace Gone Wild

About the Author
Robert Jeffress is pastor of the 9,500-member First Baptist Church of Wichita Falls, Texas, and the Bible teacher on the internationally broadcast television program Pathway to Victory, seen on more than 1100 cable systems and television stations. A graduate of Dallas Theological Seminary and Southwestern Baptist Theological Seminary, Dr. Jeffress is the author of fourteen previous books, including "The Solomon Secrets," " When Forgiveness Doesn t Make Sense," " "and "Hell? Yes!""
Advertisement