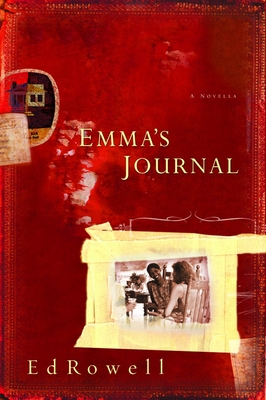 Emma's Journal (Paperback)
Waterbrook Press, 9781578567249, 176pp.
Publication Date: October 21, 2003
Description
" When it's time for me to go, I just want to know that my life made a difference, Lord
" Emma Estes's journal, January 1
During her long and rich life, Emma Estes had a powerful impact on the lives of countless people from the neighborhood's latchkey kids to the community of elderly women who all consider themselves her best friend. It seems the only people Emma could not reach were those in her own family.
After Emma's death, however, something strange happens: her personal Living on Purpose journal mysteriously disappears. As the search for it unfolds, Emma's life continues to have a dramatic, unexpected, and miraculously healing influence on those she loves most as well as those she has never met including her henpecked son Stuart; her tormented daughter, Judy; her emotionally fragile granddaughter, Ashley; and brokenhearted widower Ben Shoffner and his young daughter, Sunshine.
A story of hope, inspiration, and real-life encouragement, "Emma's Journal" offers comforting assurance that a life lived in faith truly "can" make a difference.
About the Author
Ed Rowell is a pastor, author, speaker, and former magazine editor whose writing has appeared in dozens of publications, including "New Man, Focus on the Family, Today s Christian Woman, Western Horseman, " and "American Cowboy." He is also the author of "Preaching with Spiritual Passion" and "Go the Distance. "Ed lives in Colorado."
Advertisement