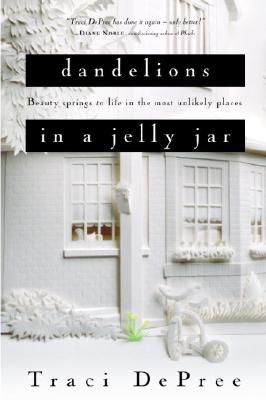 Dandelions in a Jelly Jar (Paperback)
Waterbrook Press, 9781578567294, 320pp.
Publication Date: April 20, 2004
* Individual store prices may vary.
or
Not Currently Available for Direct Purchase
Description
The peaceful town of Lake Emily will never be the same when Trudy Ploog comes to stay
Mae Morgan's flamboyant art teacher sister, Trudy Ploog, moves to the quiet, rural town of Lake Emily, Minnesota, to be closer to Bert Biddle, her shy, unassuming farmer boyfriend. Everything is perfect and then the school board cuts the Gifted and Talented program and rumors of more cuts fly.
Outraged, Trudy kicks up a whirlwind, beginning with a letter to the paper that questions the very foundation of small-town life high school sports Soon the whole town is talking, and Trudy and Bert are put to the test. Meanwhile, the Morgan family is recovering from the loss of a child and the death of a life-long dream as Virginia Morgan helps a father and daughter rediscover life.
A hopeful story of facing the challenges of life with courage and learning to see with eyes of grace, "Dandelions in a Jelly Jar" gently reminds you that the best bouquets are dandelions.
" A welcomed new voice in a genre that is begging for novels of this caliber. Bravo.
" Ted Dekker, best-selling author of "Blink "and" Thr3e"
" Traci's books call my name and soothe my soul. " " "Jane Kirkpatrick, award-winning author of" All Together in One Place "and" A Name of Her Own

About the Author
Traci DePree is the author of "A Can of Peas, " as well as the editor behind many award-winning and best-selling novels. Visit her website at www.tracidepree.com.
Praise For Dandelions in a Jelly Jar…
"Traci DePree has done it again–only better! I found myself alternately chuckling, sniffling, and sighing as I settled into the lives and loves of her delightful characters. Jan Karon fans will especially love the goings on at Lake Emily–and so will everyone else!"  
 –Diane Noble, award-winning author of Phoebe

"Genuine country! Dandelions in a Jelly Jar is a richly layered story quilt that'll warm you from cover to cover."
–Robert Elmer, author of The Duet

"In Dandelions in a Jelly Jar, Traci weaves a delightful story of rural living, art, and faith. Family and friends in the small town of Lake Emily live kindness, grace, and forgiveness in this well-crafted novel. Through strong, believable characters, Traci reminds us that the simple joys of life last the longest. I look forward to being reunited with Mae and Peter, Trudy and Bert and the rest in Traci's next novel of the series."
–Leslie Gould, author of Garden of Dreams


Praise for A Can of Peas

"A welcomed new voice in a genre that is begging for novels of this caliber. Bravo."
–TED DEKKER, author of Blink and Thr3e

"Lake Emily is populated with fresh faces, intriguing relationships, and heartwarming stories that bring a community to life. Whether you live in a high-rise or a remote home, you'll recognize the people who fill this satisfying Can of Peas. Lake Wobegon? I'll take Lake Emily."
–JANE KIRKPATRICK, award-winning author
of Hold Tight the Thread


"A charming story, gently told, A Can of Peas blossoms in the reader's heart, like the land bringing forth crops for harvest. I fell in love with all the people of Lake Emily, and so will you!"
–ROBIN LEE HATCHER, award-winning author
of Firstborn
Advertisement