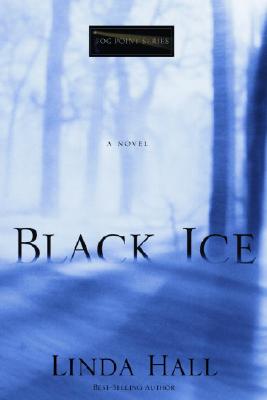 Black Ice (Paperback)
Waterbrook Press, 9781578569557, 339pp.
Publication Date: April 1, 2007
Description
"They said she came in with the ice
"
Lenore Featherjohn found the girl, frozen against a snow bank behind Lenore's bed-and-breakfast. Some said she was a ghost, others said an angel.
Lenore knows better. Fearing that the police might look to her sons as murderers, she hires Jake Rikker and his crusty business partner, May, to investigate the suspicious circumstances surrounding her undesirable discovery. Their search leads them not to the strange girl or to Earth's final days, as many in the town suspect but to Amy McLaren, the wife of a local minister. As Jake and May get closer to the truth, the tension between Lenore and Amy rises, forcing each woman to face the secrets they ve hidden far too long.
Return to Fog Point in "Black Ice," a gripping novel that asks, is any faith strong enough to survive the coldest seasons of life?
About the Author
Linda Hall is the award-winning author of seven nonfiction books and twelve novels, including "Dark Water." When she s not writing, Linda and her husband, Rik, enjoy sailing the St. John River system and the coast of Maine. Linda and Rik have two children and three grandchildren and live in New Brunswick."
Advertisement